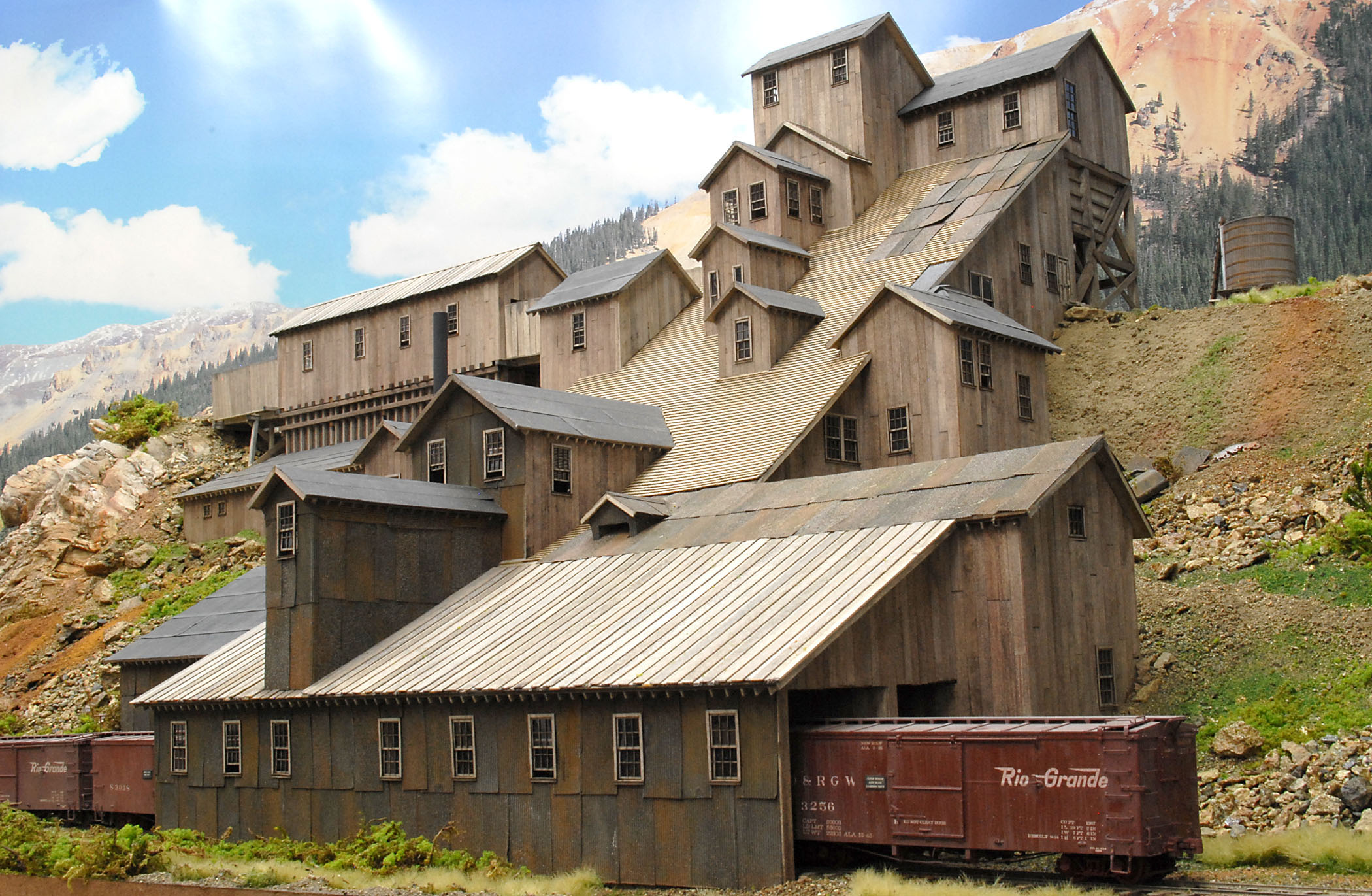 Now I'm not one to quote statistics... But it seems to be the thing lately.. so: over 400 laser cut parts, over 800 pieces of strip wood, over 40 pages of instructions and parts pages, over 150 photos..... well, you get the picture... .... Construction consists of a laser cut plywood or masonite core covered by individual 2x12 strip wood, laser cut shingles, corrugated metal siding and roofing, tarpaper roofing, assembly templates to ease building stick assemblies ...

Some previous building experience, lot's of time and some layout space (or shelf space) is all you'll need........ Available direct only... thanks!

HO footprint is 15" deep, about 25" wide and 15" tall. O scale is roughly 34" deep, 48" wide and 30" tall.. 1:20.3 scale is roughly 50" deep, 100" wide and 48" tall. ... (when the wife throws you out, this is where you live!!)

NOTE: We make these kits to order, they are not in stock, give me 2 to 3 weeks to get your kit made. Please be sure you want one as there are no returns on these special build kits...