Oilton Club Saloon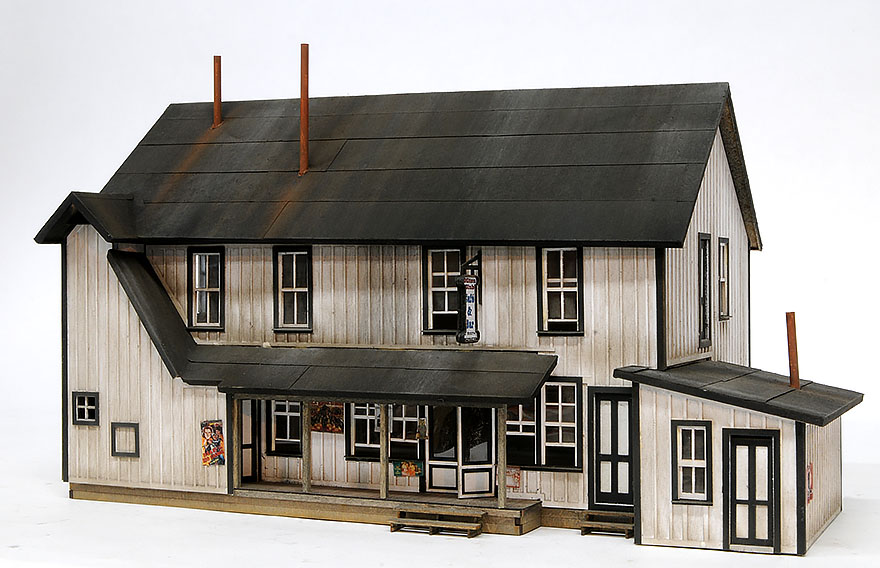 This building was and still is located in Ophir Colorado on the old Rio Grande Southern. Today the building has been renovated and turned into a residence and gift shop, at least it was the last time we drove past.... The kit is laser cut MDF, plywood, and laser board. the kit includes the signs as shown. The windows have an adhesive backing to allow glue free application of the glazing. It builds into a great looking model and though its specific to the RGS works very well as a boarding house or grocery store.
The S scale footprint is 11" x 6 1/2"
The HO scale footprint is 8" x 4 3/4"


View Cart

banta modelworks
802-258-3869 (BS line) 800-653-8214 (Orders)
E-mail: billbwks@sover.net