Vance Junction Outbuildings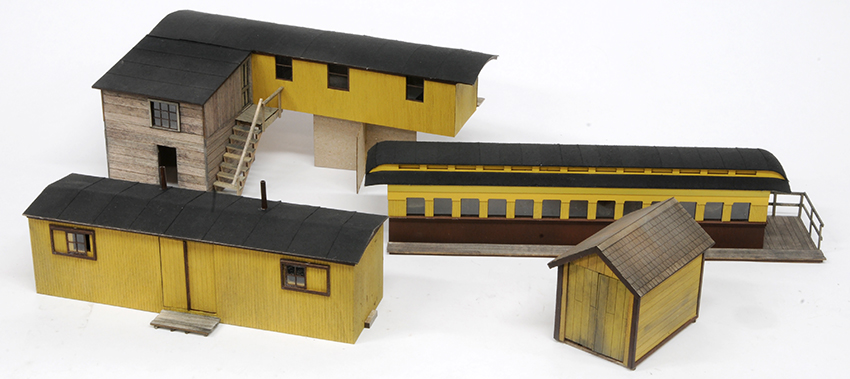 The kit is composed of a laser cut MDF core overlaid with laser cut siding, the kit includes all 3 buildings. This is a fine kit with lots of assembly enjoyment and quite easy to build. Its what makes building kits fun. The kit is mainly for RGS modelers who may be including Vance Junction as part of your layout but could be used on any layout as a group scene or individually on the layout.... The passenger car roof is a plastic part from San Juan Car Co.
The footprints as follows:

Boxcar is 2 1/4" x 8"
Section Car Shed 2 1/4" x 3"
RPO overall....9 1/2" x 5 1/2"
Passenger Car 11 1/2" x 2 1/2"


View Cart

banta modelworks
802-258-3869 (BS line) 800-653-8214 (Orders)
E-mail: billbwks@sover.net